This event is organized in collaboration with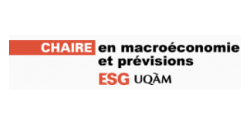 The NBER-NSF Time Series Conference is organized this year by the Department of Economics at ESG-UQAM under the aegis of professors Alain Guay and Dalibor Stevanovic, CIRANO Researcher and Fellow and Main researchers of the theme Economic and Fiscal Policy.
The event is scheduled to take place on September 22 and 23 at the Coeur des sciences building, located at 175 Av. du Président-Kennedy, Montréal, within the premises of the Université du Québec à Montréal (UQAM). Please note that the conference will be held entirely in person.
REGISTRATION
Registration for the two-day conference and poster sessions will be paid for by the event sponsors. There is also no registration fee for attending without presenting. As seats are limited, registration is mandatory.